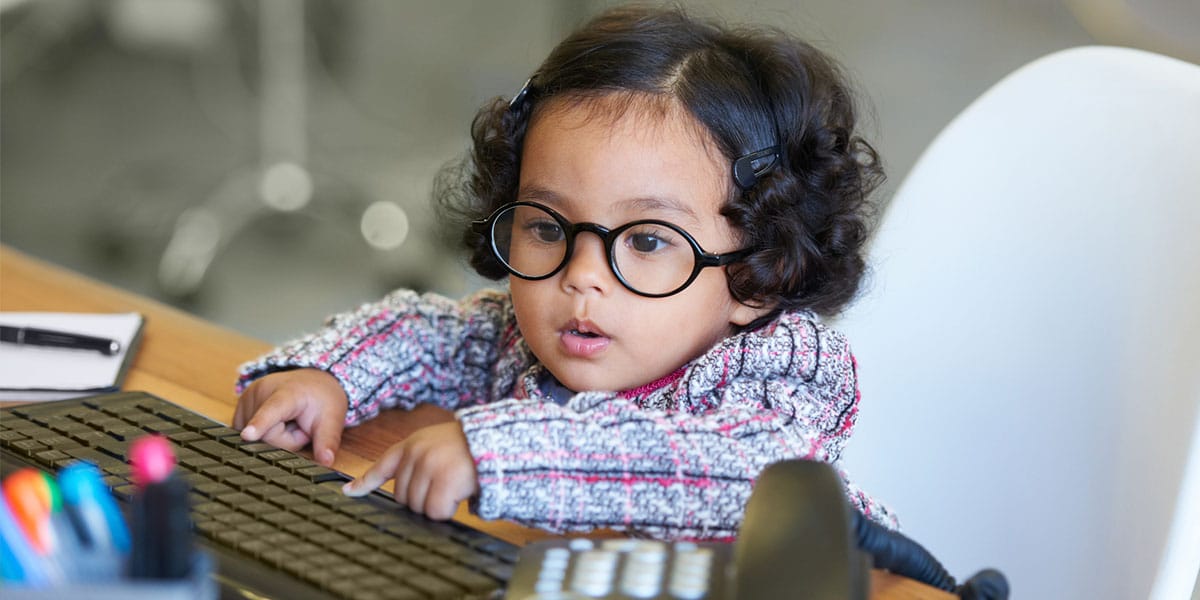 ---
Parents in the Treatment Area
---
For children over the age of 3, we ask that you allow them to accompany our staff for their visit. Our entire team is extensively experienced in working with anxious or nervous children and our kid-friendly environment is designed to make children feel at ease. 
---
Appointments
---
We have found that children respond more positively to dental visits that are scheduled earlier in the day. Therefore, we highly recommend scheduling morning appointments for pre-school or nervous children. Please understand that in a practice that only treats children, all treatment cannot be scheduled after school hours. We realize that this may inconvenience some parents, but it is the child we must always consider and a dental appointment is an excused absence.
Your cooperation in making and keeping appointments which are reserved for your child is essential. Please notify us at least 24 HOURS in advance so that the appointment time may be made available to other children in need of dental care. Repeated broken appointments of any kind may warrant dismissal from the practice. As a courtesy, our office will confirm your child's appointment 1-2 days in advance.
---
Payment and Insurance Information
---
Please bring your insurance card to your first appointment or any time your insurance provider changes. As a courtesy to you, we will file your insurance benefits. You will be responsible for any deductibles, co-payments, or balances not covered by insurance at the time services are rendered. Filing your insurance is no guarantee of payment for the service(s) provided. All account balances which have not been paid within a 30 day period will become your responsibility. Our office bases treatment on your child's needs, not what your insurance will cover. Some insurance companies pay 100% of what they call "usual and customary." Our office is not usual and customary, we are exceptional. At each visit, we will estimate the portion that your insurance will cover and you will be responsible for the balance at that time. If there are procedures that you know of that are not covered by your insurance that you wish not to be provided, you must notify us prior to your child's treatment. For your convenience, we accept cash, checks and major credit cards.
Our office, in accordance with the American Dental Association and the American Academy of Pediatric Dentistry, recommends fluoride treatments every 6 months and a panoramic x-ray every 3 years. Some insurance companies have reduced the benefits for these services to once a year for fluoride treatments and every 5 years for panoramic x-rays. Fluoride treatments are proven to be highly effective against tooth decay. Our doctors feel it is extremely important that growing children have a panoramic x-ray every 3 years to detect potential problems early. Please remember that we cannot be responsible for keeping up with the ever-changing policies of each individual insurance company.
We are happy to estimate fees and insurance reimbursement before starting recommended treatments and will file insurance forms for you.
Optimal, comprehensive dentistry is what we practice and we do not base our treatment recommendations on what insurance will or will not cover. Children's Dental Columbia bases treatment on what is best for your child and any treatment not paid by insurance is your financial responsibility.
We are preferred providers for the following insurance companies:
In Network
---
Blue Cross Blue Shield
Cigna
UMR
Delta Dental
United Healthcare
Metlife
---
In Network through
Connection Dental
Assurant
Humana
Lincoln Financial Group
Ameritas
Aetna
Principal Financial Group
Sun Life Financial
GEHA
Guardian
---
THESE LISTS APPLY TO PPO PLANS ONLY
---
We will gladly file other insurances, with the understanding that patients will not receive the benefits of a PPO Provider.
---